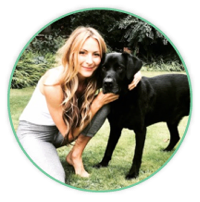 Hey…
I founded Elizabeth Nadine Yoga, Pilates & Wellbeing over 9 years ago to help people nourish their body, mind and soul with the best of what yoga and Pilates has to offer. Previously, I worked in the City as a lawyer in a very pressurised and stressful environment, working long hours.  I fell in love with yoga from my very first class due to the way it made me feel.  My love for Pilates grew when I studied it as a teacher and learnt the importance of a strong core, flexible spine and alignment of the body.
I wanted to let you know how amazing you make me feel after your pilates class. My hips feel so loose and wiggly! I'm sure my posture has improved too. I love your teaching style, you make things clear and easy to follow. I will definitely continue to come to your classes and I can't wait for Saturday.
Mary G
I would highly recommend Liz's classes, I attended both ante and post natal pilates and it made huge improvements to my posture and core muscles. Liz is lovely and really pays attention to each person in the class to make sure they are correctly doing each pose.
Claire L
Dear Liz, I just wanted to write to thank you for the brilliant pilates and yoga classes that I have attended recently. I have tried many classes in the past and although I have seen some benefits, but none have been as beneficial as the classes that you provide. Since I joined your classes I have lost weight and my body is more toned and I certainly feel a lot better in myself and really look forward to attending your classes each week. With many thanks.
Lisa D
Liz, I am writing to thank you for the outstanding courses you provide on a Thursday evening. Since attending your classes I have noticed a difference in my back strength, especially when I play golf. My lower back ache has also gone. The classes are always enjoyable and your enthusiasm is infections and I would have no hesitation in recommending you to others.
Toby S
I've been doing Pilates classes with Liz for the past two years and they are now a staple and much looked forward to part of my week. I've done all sorts of classes before – yoga, Pilates, circuit training etc and Liz is by far the nicest and most helpful instructor I've come across.
Claire L