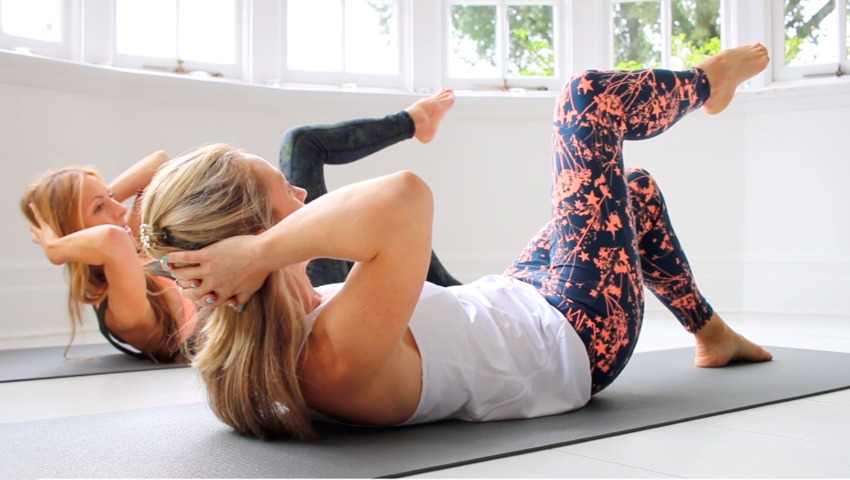 If you are looking for bespoke support and tailored training, dedicated to your needs and achieving your goals, then 1:1's are the perfect solution.
As everyone has different needs and requirements, I offer different packages to suit your needs.
1:1 Private Session
Having a 1:1 is invaluable and ideal for anyone who wants help with anything specific, such as technique, back issues, or injuries or a specific goal. Or, if you are simply looking for a tailor-made bespoke yoga or Pilates session. Having a 1:1 is also extremely beneficial to have before joining a group class.
60 minutes | £65
1:1 Private Course
Change does not happen overnight; it needs a plan, commitment, and the right dedicated practise for change. With your specific goals in mind, I will train you to progress week by week and achieve your goals quicker than on your own or in a group session. 1:1 private courses are also popular with my clients that simply like me to train them weekly and keep the sessions varied and bespoke to their needs.
10 x 60 minute sessions | £600
FOR FASTER AND LONG-LASTING CHANGE, SUPPORT YOUR 1:1 COURSE WITH THE NURTURE MEMBERSHIP.
1:1 Transformational Nurture Programme
This is my ultimate 1:1 package for those clients that need bespoke support and a programme that will create change. The Programme is results driven and transformational.
If you are looking to achieve a specific result or goal, I will create you an individual blueprint to help you achieve it. This is the perfect solution for clients that lead busy lives and need a tailored solution, with accountability, and my dedicated support throughout.
12 x 60 minute weekly focused 1:1 with Elizabeth
Weekly power session on Zoom
An in-depth lifestyle and nutritional consultation to support your Programme
Measurement taking and monitoring
Video workouts, specifically picked for you
Bespoke nutritional guidance to suit your lifestyle
Recipes and on-the-go options
Daily reminders and check-ins with Elizabeth
Book a free no obligation call to discuss how this Programme can help you.
From £1,440