PERSONALISED ONE-TO-ONES WITH ELIZABETH NADINE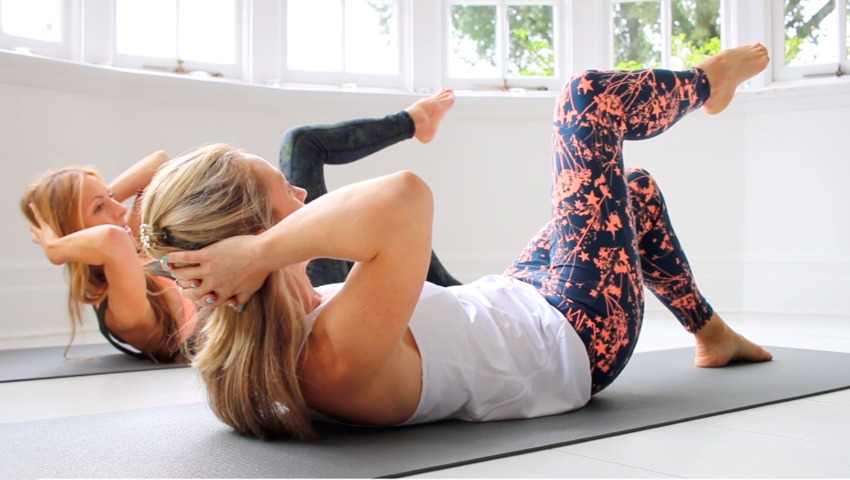 ACHIEVE YOUR GOALS – DO WHAT YOU CAN'T DO SO THAT YOU CAN DO IT!
You can't beat having my undivided and focused attention purely on you! I will personally support you in achieving your goals.  In order to create change we have to do something different!
In one-to-one sessions I will design a program entirely to your needs so that you reach your goals sooner.
At an initial one-to-one I can check for muscle imbalances, perform a posture analysis, ensure your technique is spot on and that you are correctly activating your core muscles in order to get the most from the exercises.  As the training is bespoke to your goals I will design the session to your requirements, for example, the exercises will be specific to you and pitched at the right level to ensure you are adequately challenged and constantly progressing.
In addition, for anyone that has any injuries or health implications or complications, or is new to yoga or Pilates, one-to-ones are invaluable.
One-to-ones for increased sports performance
IN ORDER TO BE THE BEST AT YOUR SPORT, TO AVOID STRAINS, INJURIES AND UNNECESSARY WEAR AND TEAR, YOU CANNOT AFFORD TO HAVE ANY IMBALANCES IN YOUR BODY.
In sports people it is common to see excessive tightness in certain muscles which restrict movement or often lead to injury.  It is also important to have a strong core to help with stability and balance.
I truly believe that to prevent injuries and to improve sport performance, incorporating Pilates and yoga into your training schedule is a must!   I believe this from not only my first hand experience in no longer having any injuries since I made Pilates and yoga an integral part of my own training, but also through years of teaching clients, from rehab to performance enhancement, and witnessing the results.
I have known this and advocated it for years; now we see top athletes hiring experts in Pilates and yoga to assist them in their game. If you are a footballer, runner, hockey player, cyclist, golfer or boxer, whatever your sport, Pilates and yoga will help you.
I originally trained in Pilates but felt that my clients would benefit more from a unique combination of both Pilates and yoga, depending on their body's needs and requirements and their own personal goals.  I took further training in yoga, both vinyasa style (with Apple yoga) and hatha yoga (with the renowned British Wheel of Yoga), so that I was able to provide bespoke and tailored training to my clients to best serve them.  I focus on functional training for your specific sport.
One to Ones
Individual sessions from my studio:
One-to-one  (30 minutes) |  £35
One-to-one  (45 minutes) |  £50
One-to-one  (60 minutes) |  £65
One to ones via Zoom
One to one – 60 minutes – £60
One to one – 30 minutes – £30
Block of 10 sessions on Zoom |  £550  (i.e.£55 per session)
Block of 10 sessions from my studio:
One-to-one (60 minutes) |  £600 for 10 sessions (i.e. £60 per session)
Payment
Bank transfer to Elizabeth Nadine
A/C No:  22094547
S/C No:  60-05-29
(please kindly make payment in advance of the session)

All new clients must complete an on-line health form, all existing clients must have completed a health form within the past 12 months – https://elizabethnadine.com/health-form/
Location
For one-to-ones I can come to your home to save you the time and hassle or travelling or I can teach you from the spaces that I rent.  In such circumstances, the costs are dependant upon location*.